Serving Chautauqua County, NY-

©2016 GetJunk.net, a part of the GetJunk.net network. All rights reserved.

Chautauqua County- Clean Out Your Properties! Recycle your unwanted metal, equipment, tools, machinery, and junk!

Many items can be recycled for Free! Call
a scrapper
for Scrap Metal, Appliance, Electronics and Computer Pick Ups in WNY area. Reclaim space by cleaning
out unwanted metal from your Business, Garage, Basement, Workshop, or Shed. Why Pay So Muc
h
For Junk Removal Services?
Recycle
scrap metal, electronics
& affordable junk removal services
for
Niagara, Erie, Chautauqua, Cattaraugus & WNY Areas

(Contact Your Local Scrapper to determine what they
will
and
will not
pick up)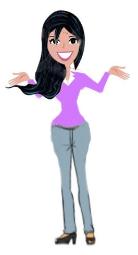 Why Pay? Find a Scrapper! Recycle Today
Scrap Metal Recycling
Buffalo, NY & Chautauqua County

Scrap Metal, Tool & Electronics Pick Ups

Jamestown, NY

Jamestown West, NY
Kennedy, NY
Kiantone, NY
Lakewood, NY
Laona, NY
Lily Dale, NY
Maple Springs, NY
Mayville, NY
Mina, NY
North Harmony, NY
Panama, NY
Poland, NY

Arkwright, NY
Ashville, NY
Busti, NY
Bemus Point, NY
Brocton, NY
Carroll, NY
Cassadaga, NY
Celoron, NY
Charlotte, NY
Chautauqua, NY
Cherry Creek, NY
Clymer, NY

Dunkirk, NY

Ellery, NY
Ellicott, NY
Ellington, NY
Falconer, NY
Findley Lake, NY
Forestville, NY
Fredonia, NY
French Creek, NY
Frewsburg, NY
Gerry, NY
Hanover, NY
Harmony, NY
Irving, NY

Pomfret, NY
Portland, NY
Ripley, NY
Sheridan, NY
Sherman, NY
Silver Creek, NY
Sinclairville, NY
Stockton, NY
Sunset Bay, NY
Villenova, NY
Westfield, NY

Getjunk.net - Home
| Scrap Metal Pick Up & Electronics Pick Up- C
hautauqua
County | Junk Removal- C
hautauqua
County | Service Area | Contact Us