Bloomfield, NY
Bristol, NY
Canadice, NY

Canandaigua, NY (county seat)

Clifton Springs, NY
Crystal Beach, NY
East Bloomfield, NY
Farmington, NY
Geneva, NY
Gorham, NY
Hall, NY
Honeoye, NY

Serving Ontario County, NY-

©2016 GetJunk.net, a part of the GetJunk.net network. All rights reserved.

. Ontario County- Clean Out Your Properties! Recycle your unwanted metal, equipment, tools, and machinery!

Many items can be recycled for Free! Call a scrapper for Scrap Metal, Appliance, Electronics and Computer Pick Ups in WNY area. Reclaim space by
cleaning out unwanted metal from your Business, Garage, Basement, Workshop, or Shed. Why Pay so much for Junk Removal Services? Contact a scrapper for
scrap metal, electronics & affordable junk removal services for Ontario, Erie, Monroe County & WNY Areas.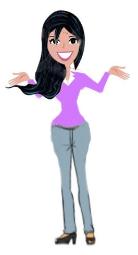 Why Pay? Find a Scrapper! Recycle Today
Scrap Metal Recycling
Buffalo Metro & Ontario County

Scrap Metal, Tool & Electronics Pick Ups

Hopewell, NY
Manchester, NY
Naples, NY
Phelps, NY
Port Gibson, NY
Richmond, NY
Rushville, NY
Seneca, NY
Shortsville, NY
South Bristol, NY
Victor, NY
West Bloomfield, NY

Getjunk.net - Home
| Scrap Metal Recycling & Electronics Pick Up- Ontario County, NY | Junk Removal Services- Ontario County, NY | Service Area | Contact Us