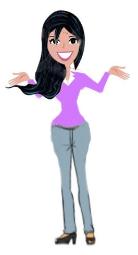 Electronics & Computer Recycling / Pick Up Services - Madison, WI 53713

Why Pay So Much? Electronics Recycling

Affordable Junk Removal Services-
Dane County, WI

Cheap Scrap Metal Pick Up

Ferrous/Non-Ferrous
Steel, Iron, Copper,
Aluminum, Brass,
Stainless Steel, Wire
Recycling. Save a trip
to the scrap yard.
Schedule pick up. For
home and business.

Why Drop Off? We Pick Up- Recycle Today
Electronics & Computer Recycling
Madison, WI 53575
Dane County

We provide affordable
recycling services for
unwanted appliances. We
can pick up your old
refrigerators, freezers,
stoves, washer, and dryers

Appliance & Fridge
Pick Up

We can help you clean out your homes and businesses cheaper. We
provide an affordable junk removal, electronics, computer, & scrap metal
recycling for Madison, WI 53593. We can remove your items for less
because many items can be recycled for a small fee. We provide
electronics & scrap metal recycling for your homes and businesses. Call
for a free estimate. We offer cheap removal of your scrap metal and
electronics. Call today to reclaim your valuable space.

Augie's Recycling also offers residential & commercial junk removal
services for Madison, WI 53713. We'll take small and large jobs. We work
with homeowners, businesses, & real estate professionals for the Dane
County area. Contact to schedule junk or scrap pick up. Call for a free
estimate.

Affordable Junk Removal & Real Estate Clean Outs

Cheap Scrap Metal & Electronics Pick Ups

Cheap Electronics Pick Up

Cheap Scrap Metal Pick Ups

Computer & Electronics Recycling

Clean out your offices.
We can recycle all of
outdated servers and
computer systems.
Make room for your new
computer equipment

Unwanted electronics,
stereo, wires, cables,
power strips, chargers.
We'll recycle all your
unused wires for you.
Don't throw them out.
Recycle Today!

Recycle used machines
from factories,
manufacturing, &
businesses. Recycling
medical equipment from
hospitals, clinics &
doctor's offices.

Recycle old laptops and
desktop Computers from
your homes, offices
businesses. We can pick
up your old computer
equipment and servers.

Recycle your unwanted
old power tools and
small engines. Lawn
mowers, power tools,
Small engines.
Request a pick up.

Call to a arrange a scrap metal or electronics pick up.
Reclaim your space by getting rid of all your unwanted
metal, machines, tools, appliances & electronics from
your homes, businesses for a small fee. Save money by
recycling today. Call for a free estimate.

There is a charge to pick up TVs and computer
monitors. The amount of the charge usually depends on
the size and weight of the television. (Please contact us
to determine how much your TV will cost to remove.)

Call for Free Estimates For TV / Monitor Removal

Recycle your outdated
computer equipment for
a small fee. We pick up
power supplies, batteries,
USB, transformers,
switches, misc,
electronics & more.

Commercial & Residential Real Estate Clean Outs

Junk & Real Estate Clean Outs

We'll take jobs small or big. Call us for a free estimate for all your
junk removal needs. Providing household junk, trash, garbage,
waste, furniture, and rubbish collection.

Augie's Recycling does work for many investors in Madison, WI
53575. We can clean out your apartments, rental, and
foreclosure properties. Remodeling? We can remove the
construction waste from your projects. We aid Realtors, apartment
complexes, banks, and property managers. We'll help get your
properties back on the market fast.

Construction Debris Removal - Madison, WI
-remodeling debris, lumber, scrap wood, Drywall, tile, pallets

Real Estate Clean outs - Madison, WI
-foreclosure, apartment clean outs, hoarding situations

Household Junk Collection- Madison, WI
-garbage, clutter, trash, furniture, waste, any unwanted items

Furniture Disposal - Madison, WI
-sofas, dressers, tables,
recliners, mattresses, chairs, shelving, couches.

Serving Dane County, WI commercial & residential customers:
homeowners, businesses, Realtors, manufacturing, & property
management companies. Save time trying to find a local recycling
drop off center location. We pick up. Call for a free estimate.

What We Do With Your Electronics & Computers

Basically we're the middleman between you and the scrap yard. We'll
take your unwanted scrap metal & electronics to the scrap yard. Good
working items worth something may be reused.

Electronics & Computer Recycling Collection

We'll haul your old computer & electronics equipment for a small fee.
Reclaim valuable space by recycling unwanted equipment from your
homes, offices businesses. We pick up used electronics such as: stereo
equipment, computers, PCs, lap tops, tv's, photocopiers, televisions,
printers, fax machines, medical machinery, home entertainment
equipment, DVD players, wires, cell phones, and much more.

Due To Low Scrap Prices- Min. Scrap Pick Up Fee Is $25

Albion, WI,
Belleville, WI 53508
,
Black Earth, WI 53515
, Blooming Grove, WI,
Blue Mounds, WI 53517
, Bristol, WI, Burke, WI,
Cambridge, WI 53523
, Christiana, WI,
Cottage
Grove, WI 53527
,

Cross
Plains, WI 53528
,
Dane, WI 53529
,
Deerfield, WI 53531
,
DeForest, WI
, Dunkirk, WI, Dunn, WI,
Edgerton, WI 53534
,
Fitchburg, WI 53575, 53593, 53711
,
Madison, WI 53575, 53593,

53713
,
Maple Bluff, WI 53704
,
Marshall, WI 53559
,
Mazomanie, WI 53560
,
McFarland, WI
,
Middleton, WI 53562
,
Monona, WI
53713, 53714, 53716
, Montrose, WI,
Mount Horeb, WI 53572
,

Oregon, WI 53575
, Perry, WI,
Pleasant Springs, WI
, Primrose, WI, Rockdale, WI, Rutland, WI,
Shorewood Hills, WI 53705
, Springdale, WI,
Springfield, WI
53176
,
Stoughton, WI 53589
,
Sun

Prairie, WI 53590, 53596
, Vermont, WI,
Verona, WI 53593
, Vienna, WI,
Waunakee, WI 53597
,
Westport, WI 53597
,
Windsor, WI 53598
, York, WI