Ken's Junk Removal

224-237-5179
kensjunkremoval@getjunk.net
www.getjunk.net/kensjunkremoval

LAKE , McHenry, Kenosha, Wadsworth Co.s

Free Scrap Metal Pick Up / Affordable Junk Removal

Take Doors Off Fridges & Freezers or Duct
Tape Them Shut Before Setting Outside.

Not Free
but...
Affordable Junk (Garbage/Trash) Removal- Lake | McHenry | Kenosha

Free Scrap Metal & Appliance
Pick Up Services

Free Computer / Electronics
Pick Up Services

Follow Us: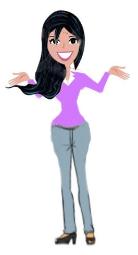 Free Scrap Metal, Machinery & Equipment Pick Up (Larger Loads) Smaller Loads There May Be A Charge

Free Pick Ups Depend on Current Scrap Metal Prices

Why Pay? Many items can be picked up for free.
Scrap Metal Pick Ups & Junk Removal Services
Lake, McHenry, Kenosha, Walworth Counties

Need A Scrapper? We make cleaning out your
homes & businesses easier. Many of your items
can be recycled for free or for a small fee.
(smaller loads there may be a charge) Tell us
what you have. Make it worth our while and we'll
pick it up for free. We provide affordable junk
removal, scrap metal, and electronics recycling
for Northern Illinois and SE Wisconsin. Clean out
your unwanted scrap metal from your homes,
garages, businesses, and warehouses. We remove
scrap metal, appliances, electronics and many
other items. Call for free estimates for all your
junk and scrap removal needs.