R&J Recycling

414-828-1042
rjrecycling@getjunk.net
www.getjunk.net/rjrecycling

Milwaukee | Ozaukee | Waukesha | Washington

Reclaim valuable space by cleaning out your
unwanted metal, appliances and electronics.
Clean out your homes, businesses, garages,
basements, workshops, and sheds. Many of your
items can be picked up for a small fee. R&J
Recycling offers metal & electronics pick ups for
Milwaukee | Ozaukee | Waukesha | Washington
Counties. Also providing affordable junk &
property clean outs. Schedule today.

Take Doors Off Fridges & Freezers or Duct
Tape Them Shut Before Setting Outside.

Not Free
but...
Affordable Junk (Garbage/Trash) Removal- Milwaukee Metro

Scrap Metal & Appliance
Pick Up Services

Computer / Electronics
Pick Up Services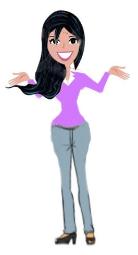 Need A Scrapper?- Recycle Them Today!
Appliance & Junk Removal Services

Affordable Junk Removal & Real Estate Clean Outs

Cheap Scrap Metal & Electronics Pick Ups

Scrap Metal Pick Up / Junk Clean Outs