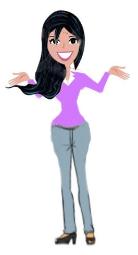 Free Equipment, Appliance & Machine Recycling (Large Loads) Small Loads There May Be A Charge

Free Removals Depend On The Amount and Current Scrap Metal Prices

Need Appliances & Old Machines Recycled?
Dodge County Scrap Metal & Appliance Removal
Lowell, WI 53557

Household & Commercial Appliance Recycling- Lowell, WI 53557

Got Old Machines & Appliances?

Dodge County, WI- Appliance Disposal & Scrap Metal Removal

Get rid of used appliances
easily with our recycling
services. Recycle clothes
dryers, washing machines,
and other appliances.
We'll pick up your used
machinery working or not.

Remove your old cooking
equipment to make way for
your new appliances.
Recycle commercial &
residential: ovens, stoves,
deep fryers, cook tops and
other cooking appliances
from your home or business.

Get rid of metal items laying
around your home or
business. We collect ferrous
& non ferrous metals from
your location: iron, brass,
steel, stainless steel, copper,
aluminum and battery.

What We Do With Used Scrap & Machinery

Electronics & Computer Recycling

Need a dishwasher picked
up? We recycle and dispose
your old dishwashers and
many household appliances.
We recycle residential &
commercial appliances from
your homes and businesses.
Schedule pick up today.

Have computer equipment
laying around? Recycle
computers & electronics.
We recycle: computers,
servers, cell phones, lap
tops, machinery, copiers,
battery back ups +more! .

Recycle servers, electronics,
computer equipment, and
machines. Clear out storages
units, factories & warehouses.
Items we collect:: computers,
servers, UBS, batteries,
printers, copiers & stereo
equipment + more.

Residential & Commercial Junk Clean Out Services

Junk & Real Estate Clean Outs

Real Estate Clean Outs-
Lowell, WI
-

Bank Owned & Rentals, Foreclosures
. Hoarder & hoarding situations.

Junk & Household Rubbish-
Lowell, WI

-
toys, furniture, waste, clothing, trash, appliances disposal, garbage.

Furniture Removal-
Lowell, WI

-
sofas, recliners, mattresses, couches, dressers, tables,
chairs.

Old appliances and equipment we pick up will be recycled and reused
when possible. Appliances that work or ones that can be fixed may be
resold. Equipment that can't be saved will be taken to the scrap metal
yard to be recycled.

Tools & Yard Equipment
- lawn mowers, heavy equipment, yard tools,
drills, saws, riding, power tools, chain saws, small engines, weed
whackers,factory equipment, edging tools, motors, machines, battery
recycling.

Ferrous & Non Ferrous Metals Recycling
- Scrap Metal: iron, copper,
brass, steel, stainless steel, aluminum, wires, scrap pipes, motors.

Appliance Disposal
- refrigerators, washing machines, water heaters,
washer, ovens, stoves, fridges, dryers, dishwashers, air conditioner, freezer.

Construction & HVAC Equipment
- water heaters, boilers, radiator,
duct work, pipes, furnaces, tools, wires, battery, motors, saws +more.

We remove old electronics, scrap metal, & computer
equipment for Lowell, WI 53557. Don't drop off your
electronics at a recycling center when we can pick up your
items. We have recycling services for businesses,offices
complexes, manufacturing + more. Make room in storage
spaces, offices and warehouses. Call today.

Got Old HVAC Equipment &
Household Machines? We
pick up unwanted heating
and cooling equipment:
water heaters, heat, pumps,
furnaces, boilers, radiators,
air conditioners & more.

Remember! Before Putting Outside Always Remove
Or Duct Tape Shut Freezer & Refrigerator Doors.

Need Machines Recycled? Call us to pick up old appliances, scrap metal,
and outdated machines. Call a scrapper to clean out your homes and
businesses cheaper. Tell us what items you have. Many appliances and
machines can be picked up free or for a small fee. Make it worth the trip
and we can pick up your items for free. Request a removal of machinery,
appliances, tools, computer equipment & much more. We have recycling
collections for Lowell, WI 53557. Here's a list of the household and
commercial appliances we recycle: dryers, stoves, freezers, water heaters,
dishwashers, refrigerators, washers, restaurant equipment, and many other
machinery. Contact us to see if your equipment is available for a free pick
up. Call to get free quotes for all your junk removal needs.

Used Machine & Equipment Pick Up

Free Removal Depend On Current Scrap Metal Prices

Free Scrap Metal, Appliance & Machinery Removal
(larger loads). Smaller pick ups there may be a small
charge. Tell us what you need picked up, if you make it
worth the trip. We can your items up free of charge.

Items with freon there's a $25 fee

- 'Items containing freon there's a $25 charge. No Food Inside the Fridges'
- 'No scrap items containing concrete'
- 'Items have to be easily accessible for free pick ups' (outside or garage)

Free Pick Ups Depend On The Amount & Current Scrap Metal Prices

Junk Removal & Real Estate Clean Outs
- Call Augie's Recycling for
property clean outs for the Lowell, WI 53557 area. We remove junk, trash,
construction debris, household rubbish, and more. We can remove just few
items from your home or clean out large properties. Jobs large or small.
We provide junk removal services at affordable rates for Dodge County.
Call for free quotes to remove any items.

Have manufacturing, factory,
and medical machines picked
up. Clean out your businesses
of old equipment and
machines. Clean out: factories,
medical clinics, offices, hotels,
restaurants, manufacturing,

Restaurant Equipment Recycling
-
cooking equipment, stainless steel
work stations & tables, ice makers, deep fryers, ovens, commercial fridges
and freezers, beverage machines, racking & shelving.

Need Refrigerator / Freezer
Disposal? We recycle working
or broken refrigeration
equipment. If you make your
fridges and freezers easily
accessible and we'll remove
them for a small fee. There's
a $25 fee to remove
refrigerators and freezers.

Refrigerator, Freezer &
Air Conditioner Pick Up

Construction Debris -
Lowell, WI

-l
umber, tiling waste, drywall pieces, carpeting, wood pallets, & more.

Need A Home or Business Clean Out? We can do it cheaper than
our competitors. Call us to remove your junk,garbage, construction
debris, and furniture for less. We take jobs large or small. Remove a
couple items from your home call us to clean out a large property.
Augie's Recycling provides junk, trash, garbage, and scrap metal
removal services. Call for free quotes for any junk removal service.
We serve the Lowell, WI 53557.

We provide junk removal for real estate, property management,
banks, and investors in Dodge County. We clean out: businesses,
rentals properties, foreclosures & apartments. Have a hoarding
situation? Ask us about our hoarder clean out services.

Ashippun, WI,
Beaver Dam, WI 54916
,
Brownsville, WI 53006
,
Burnett, WI 53922
, Calamus, WI, Chester. WI, Clyman, WI,
Columbia, 53925
, Columbus, WI, Elba, WI, Emmet, WI,
Fox
Lake, WI 53933
,
Hartford, WI

53027
, Herman, WI,
Horicon, WI 53032
, Hubbard, WI,
Hustisford, WI 53034
,
Iron Bridge, WI 53035
,
Juneau, WI 53039
, Kekoskee, WI,
Lebanon, WI 53047
, Leroy, WI,
Lomira, WI 53048
,
Lowell, WI 53557
,
Mayville,

WI 53050
,
Neosho, WI 53059
,
Oak Grove, WI 54021
, Portland, WI,
Randolph, WI 53956
,
Reeseville, WI 53579
,
Rubicon, WI
53078
, Shields, WI,
Theresa, WI
53091
, Trenton, WI,
Watertown, WI
53098
,
Waupun, WI

53963
, Westford, WI, Williamstown, WI