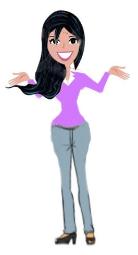 Appliance Recycling & Removal Ozaukee County, WI

Why Pay So Much For Appliance Removal?

Appliance & Scrap Metal Collection- Ozaukee County, WI

Recycle your broken
washer & dryers.
Working or not we pick
up your old dryers,
washing machines and
other appliances. Call
for free estimates.

Need An Upgrade? We
will pick up and recycle
your old stove and other
household appliances.
We recycle stoves,
grills, and all cooking
equipment.

Call us to recycle your old
cooling & heating
equipment: water heaters,
furnaces,boilers, radiators,
and air conditioning units.
All HVAC equipment.

Ferrous/Non-Ferrous
Don't so much to remove
your junk. Many items
can be recycled for a low
fee. We recycle: steel,
brass, iron, stainless steel,
sheet metal, copper &
aluminum.

Unwanted Appliances? Use Our Recycling Collection Services
Appliance & Scrap Removal Services
Ozaukee County, WI

Take The Doors Off Fridges & Freezers
Or Duct Tape Shut Before Putting Outside.

Fridge Broke? We'll
recycle your old fridges
and freezers for a small
fee. Working or not we
can recycle them for
you. Recycling all you
household appliances.

Fridge & Freezer
Recycling

Need To Scrap Appliances? We recycle unwanted appliances and
equipment from your home or business. Providing affordable appliance,
scrap metal, & junk removal for Ozaukee County, WI. Recycle your working
or broken washers, dryers, refrigerators, stoves, and dishwashers. We can
recycle it cheaper. Many items can be removed for a small fee. We offer
cheap removal of appliances, scrap metal, electronics and all of your
unwanted junk. Call for a free estimate. Reclaim your valuable space in
your home or businesses.
Junk/ Garbage Removal & Property Clean Outs- R&J Recycling provides
junk, trash, rubbish, and property clean outs for Ozaukee County, WI Jobs
large and small. We can remove a few household items or clean out
multiple properties. We work for Ozaukee County homeowners, real estate
professionals and property management companies. Remove your junk at
affordable rates. Call For Free Estimates.

Affordable Junk Removal & Real Estate Clean Outs

Cheap Scrap Metal & Electronics Pick Ups

What Do We Do With Your Appliances?

Scrap & Electronics Pick Up

Appliance Collection- Ozaukee County, WI

Have your broken and
leaking dishwashers
picked up. Call for a free
estimate to pick up your
household appliances
and other unwanted
machines.

Call us to pick up your
old computers and
electronics. We recycle:
machines, computers,
lap tops, PCs, servers,
battery back ups,
copiers, phones & more!

We can recycle all of
outdated computer
equipment and servers.
We can recycle many of
your computer,
electronics, battery, UBS,
copiers, and printers for a
low fee.

Commercial & Residential Real Estate Clean Outs

Junk & Real Estate Clean Outs

Too Much Stuff? We can help you remove everyday household junk
around the house or clean out commercial properties. Jobs big and
small. We provide junk, garbage, trash, furniture, waste, and rubbish
removal. Free estimates for all your junk and scrap removal needs.

We do work for many property management, real estate investors,
and banks in Ozaukee County area. Call a scrapper to clean out
your apartments, rentals, and foreclosure properties. We can clean
out and get your properties back on the real estate market cheaper.

Construction Debris Disposal- Ozaukee County, WI
- lumber, remodeling debris, tile, scrap wood, wood pallets, drywall.

Property Clean Outs - Ozaukee County, WI
- apartment, rental, & foreclosure clean outs. Hoarder & hoarding.

Junk & Rubbish Collection- Ozaukee County, WI
- furniture, garbage, waste, trash, clutter, or any unwanted items.

Furniture Removal & Disposal - Ozaukee County, WI
-
- recliners, dressers, sofas, mattresses, couches, shelving, tables.

Appliances we pick up will be recycled or reused when possible. Any
appliances worth saving are fixed and may be resold. Machines that
can't be saved are taken to the scrap yard and recycled for scrap.

Machine & Equipment Recycling
-
lawn mowers, small engines,
machines, batteries, riding motors, yard tools, saws, lawn mowers, drills.

Scrap Metal Recycling
- Non-Ferrous / Ferrous Metals - steel,
iron,scrap pipes, stainless steel, brass, aluminum, copper, wires,.

Appliance Removal
- washer, stoves, refrigerators, dishwashers, freezer,
washing machines, dryers, stoves, water heaters, fridges, air conditioning.

Construction Equipment
-
boilers, furnaces, radiator, pipes, water
heaters, tools, wires, duct work, railings, motors, batteries.

Unwanted Electronics & Computers? Why drop off old
computer and electronics equipment at a recycling
center? We pick up! Clean out your homes, offices,
businesses & warehouses cheaper. We have recycling
collection for the Ozaukee County, WI area.

- 'Small Residential Pick Ups May Be Charged A Small Fee'
- 'Equipment Has To Be Easy To Access For A Free Pick Up'
'Residential Freezers & Refrigerators There's A $20 charge'
- 'Appliances Must Be Cleaned Out With No Food Inside'

Free Removals Depend On The Amount & Current Scrap Metal Prices