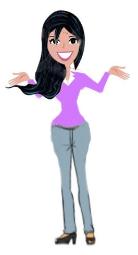 Computer Equipment & Electronics Recycling- Ozaukee County, WI

Outdated Electronics? Scrap Equipment Pick Up

Scrap Metal & Electronics Removal- Ozaukee County, WI

Cheap Scrap Metal Pick Up

Non-Ferrous/Ferrous
Copper, Stainless Steel,
Steel, Iron, Aluminum,
Brass, and Wire Recycling.
We can take your items to
the scrap yard for you.
Schedule a scrap pick up for
home and business.

Got Outdated Electronics? - Recycle Them Today
Computer & Electronics Pick Up
Ozaukee County, WI

Due To Low Scrap Prices- Minimum Scrap Pick Up Fee Is $20

'Appliances Must Be Cleaned Out, No Food In Fridges'
'No Metal Items Containing Concrete'

We provide affordable
appliance removal for your
home or business. We'll pick
up and recycle your working
or broken appliances.
Recycling includes: freezers,
refrigerators, water heaters,
washer, stoves, dryers + more.

Got Old Electronics? Clean out outdated computers and electronics from
your office storerooms, businesses and homes. Call a scrapper we can do
it cheaper! Providing affordable junk, electronics, & scrap metal pick ups
for the Ozaukee County, WI area. We can remove your junk for less by
recycling many items for a low fee. Contact us for free estimates to
remove your old computer and electronics equipment. Reclaim valuable
space in homes and businesses- Recycle Today!

Junk & Property Clean Outs? R&J Recycling has affordable residential &
commercial junk removal services for the Ozaukee County, WI area. We
work with Milwaukee County homeowners, real estate professionals &
businesses in the area. Contact us free estimates to remove your junk and
for all of your recycling needs.

Affordable Junk Removal & Real Estate Clean Outs

Cheap Scrap Metal & Electronics Pick Ups

Used Electronics & Computer Pick Up

Clean out warehouses
and storerooms. We
recycle outdated
computer equipment.
We pick up servers,
USBs, battery back ups
and more.

Recycle unused wires,
electronics cables,
computer, power strips, &
chargers. Don't throw them
out we can recycle them for
you. Request a pick up of
your electronics and
computer systems

Remove equipment and
machines from your
manufacturing, office,
factory, business, hospital &
clinics: medical machines,
dentist / doctor's office
equipment.

Call us to pick up
outdated computer
systems. Clean out your
homes, offices and
businesses. Recycle
your unwanted lap tops
& desktop computers.

Recycle old unwanted
machinery, power tools
and small engines. Items
we recycle: lawn mowers,
power tools, small engines,
snow blowers, machines +
more. Request a pick up.

Pay Less- Call A Scrapper! Save on junk removal costs.
Many of items we recycle can be picked up for a low fee.
We can pick up your equipment cheaper. Request a scrap
metal or electronics pick up. Recycle old appliances,
metal, machines, tools, & electronics + more.

Sorry We Don't Pick Up Televisions At This Time

We'll recycle your worn
out batteries, power
supplies and other
computer equipment.
Clear out your storerooms
Recycle: power supplies,
batteries, USB, switches,
transformers + more.

Residential & Commercial Junk Removal

Junk & Foreclosure Clean Outs

Too Much Junk? We perform junk clean out jobs large or small.
Request a free estimate to remove your junk: household items,
furniture, trash, waste, rubbish and garbage collection. Ask about
our recycling services. Many items can be recycled for a small fee.

Property Clean Outs? R&J Recycling provides services for many
investors and property management companies in Ozaukee County,
WI area. We can clean out your homes, rentals, apartments, and
foreclosure properties. Get your properties cleaned out for future
renters or to be put back on the real estate market.

Construction Debris Disposal- Ozaukee County, WI
- pallets, drywall, construction debris, scrap wood, ceramic tile.

Real Estate Clean Outs- Ozaukee County, WI
- foreclosure, apartment clean outs, evictions, hoarding / hoarders

Junk & Trash Removal- Ozaukee County, WI
- furniture, rubbish, trash, household junk, garbage, clutter, waste.

Furniture Disposal - Ozaukee County, WI
- recliners,
couches, sofas, tables, chairs, mattresses, dressers, shelving.

Providing recycling pick up services for the Ozaukee County, WI area:
Homeowners, property management, Realtors, manufacturing, factories,
and commercial industries for the Milwaukee County area. Why pay so
much for junk removal when many items can be recycled for less?

What Do We Do With Your Electronics?

We recycle old scrap & electronics that are beyond repair to the scrap
yard. Working items worth fixing may be reused. We try to reuse as many
items as possible.

Electronics & Computer Recycling Collection

Why Drop Off Electronics? We can pick them up. Just make your items
easily accessible and we'll pick up your old computer and electronics
equipment for a low fee. Electronics such as: computers, lap tops,batteries,
copiers, PCs, photocopiers, printers, machines, medical machinery, stereo
& home entertainment equipment, DVDs, cell phones + more. Don't waste
time searching for a recycling center location. We can pick up!